Welcome!
At Blue Ridge Family Practice, we care for adults and children of all ages, newborn on up. We provide care for both acute and chronic illnesses and also provide preventive services, including well child checks, sports physicals, and gynecologic exams. Our comfortable clinic is conveniently located on Route 250 in the Crozet area.
A Personal Relationship With Your Own Physician
Do you want a physician who will take the time to get to know you as a person and develop a treatment plan that is right for you? If you have urgent questions or concerns, would you like to be able to speak with your own physician, who knows you, day or night? Would you like to know that you can see your own doctor in clinic when you need to be seen, for a non-rushed appointment that starts on time? Does this sound too good to be true? It is possible, through an innovative model of care known as Direct Primary Care.
Direct Primary Care is the Key
In the Direct Primary Care model, no insurance is billed for your primary care. For an affordable monthly membership fee, all of your primary care needs are covered and you have direct access to your own physician. By not billing insurance, our office is able to significantly decrease administrative costs, and most importantly, to make sure that decisions about your health are made by you and your doctor, not the insurance company.
Use Your Insurance for Labs, Imaging, Specialists, Hospitalizations, and other services
In the Direct Primary Care model, insurance is used for what insurance is intended to be used for–rare, potentially financially catastrophic events. Imagine how expensive your auto insurance would be if it also had to cover gas, oil changes, and routine maintenance. This is what has happened to traditional medical insurance. As medical insurance has expanded to include routine health needs, its cost has increased dramatically. The use of insurance in a primary care setting also means that many primary care practices need to spend about $40 out of every $100 just to pay for the administrative costs of billing insurance. Practices have responded to this by trying to see more and more patients per day and billing higher and higher charges for each visit, just in order to break even. Direct Primary Care is an idea that is genius in its simplicity–eliminate the insurance middleman, and we can bring cost down significantly, while providing better service and quality. You can still use your insurance to pay for labs, imaging, specialist referrals, surgeries, hospitalizations, or other services as needed, which can be obtained at any local health system–the choice is yours to make with your doctor.
Direct and Reliable Communication with Your Physician
If you have urgent questions, day or night, your phone call will be answered or returned promptly by your own physician. For prescription refills or non-urgent questions, you may also communicate with your physician through your secure electronic medical record. How is it possible for your doctor to be "on call" all the time? Many primary care physicians in traditional insurance practice  have 2500-3500 patients in their care (this is necessary to generate enough income to support most practices, given the enormous amount of overhead that goes to billing and documenting for insurance), and you can imagine that it would be quite difficult to provide this level of service for that many patients. In Direct Primary Care practices, since the overhead is so much lower, physicians are able to care for a smaller group of patients, allowing us to provide a higher level of service and improved quality of care.
Convenient Care, on the Phone, at your Home, or at your Workplace
For medical conditions that can be safely managed over the phone, your own physician will promptly return your call or portal message, talk with you, and make treatment recommendations without you needing to take time away from work or home to come in to clinic. Dr. McLaughlin also make home visits and visits to the workplace, schedule permitting, for an additional mileage fee.
Affordable Monthly Fee
The monthly fee covers in-office and phone visits with Dr. McLaughlin, as well as coordination with any needed specialist care. It also gives you access to Blue Ridge Family Practice's negotiated lab pricing, which can save hundreds or even thousands of dollars per year on needed testing. You may end your participation in Blue Ridge Family Practice at any time with a 30 day written notice. Your monthly fee will be securely withdrawn through a checking account or credit card.  Say goodbye to confusing bills and not knowing costs ahead of time, and say hello to affordable, transparent pricing for your primary care!
Maura R. McLaughlin, MD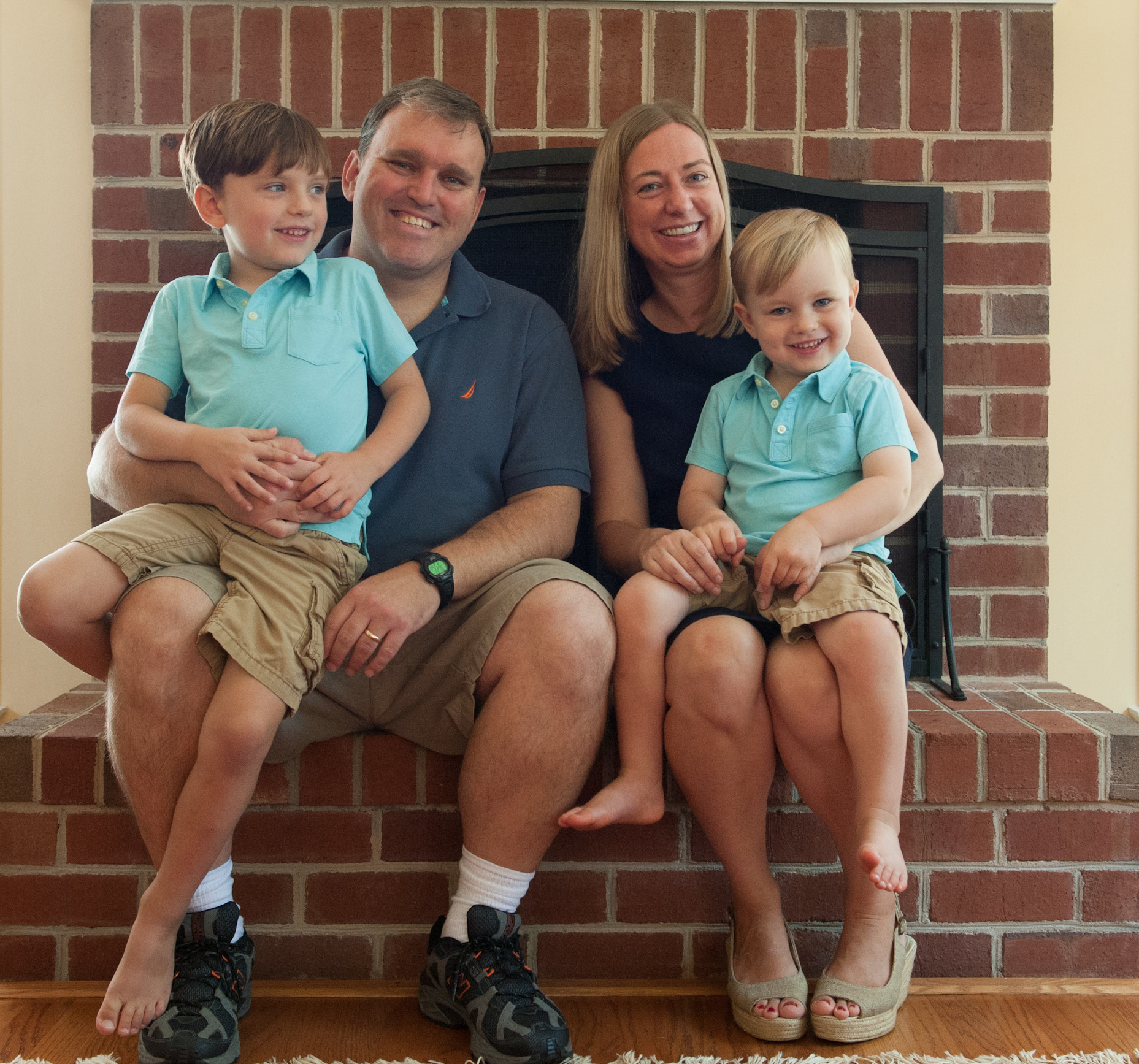 Dr. McLaughlin – a modern doctor for today's modern medicine, with old-fashioned values and kindness – the best! Patient comment, UVA Health System survey, 2012
Dr. McLaughlin is a board-certified family physician. She attended college at Georgetown University and received her medical degree from Loyola Stritch School of Medicine. Following medical school, she pursued a Family Medicine residency at the University of Virginia, where she served as Chief Resident from 2005-2006. After residency graduation, she completed a Faculty Development Fellowship at UVA. Dr. McLaughlin then stayed on as faculty at UVA, caring for patients of all ages at Stoney Creek Family Medicine, and teaching UVA medical students and residents. She received the Steven Meixel Teaching Award from the UVA Family Medicine residents in 2013, and has been selected as one of "America's Best Doctors" since 2009. Dr. McLaughlin met her husband when they were both Family Medicine residents at UVA. They love this area and were fortunate to be able to remain here following residency. They are blessed with two wonderful boys who keep them active and laughing, most of the time. They are also fortunate to have both sets of their parents nearby, in Crozet and Keswick. They love spending time outdoors as a family. Dr. McLaughlin also enjoys running, live music, good food, and reading almost anything. She looks forward to caring for you and your family.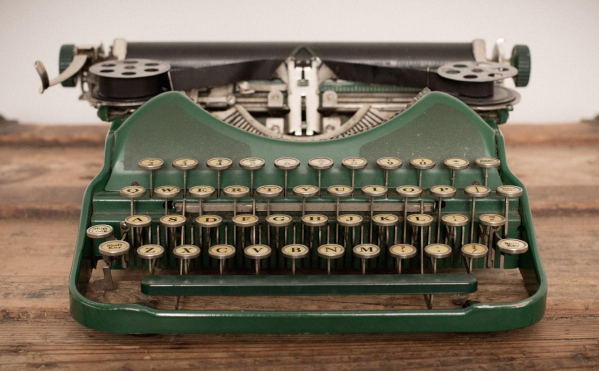 A LETTER TO MY PATIENTS
To my dear patients, past, present, and future, Thank you for allowing me to care for you.  Being a physician is a privilege and a responsibility that I take very seriously, and it has been one of the great joys of my life.  I strive to provide thorough, compassionate, evidence-based medical care that is tailored to meet the individual needs of each person.  I firmly believe that primary care is best delivered in the context of a personal relationship between a patient and his or her physician, where there is time for us to get to know each other, talk, listen, answer questions, and think.  Direct Primary Care is an innovative care model that has been shown to both improve quality of care and increase patient satisfaction.  I am now very excited to be opening Blue Ridge Family Practice, where I will be able to practice family medicine–the way it's meant to be.
As I overheard one of my sons say to the other, one afternoon as they were playing with Legos, "Let's start building our world!"
With gratitude,
Maura R. McLaughlin, MD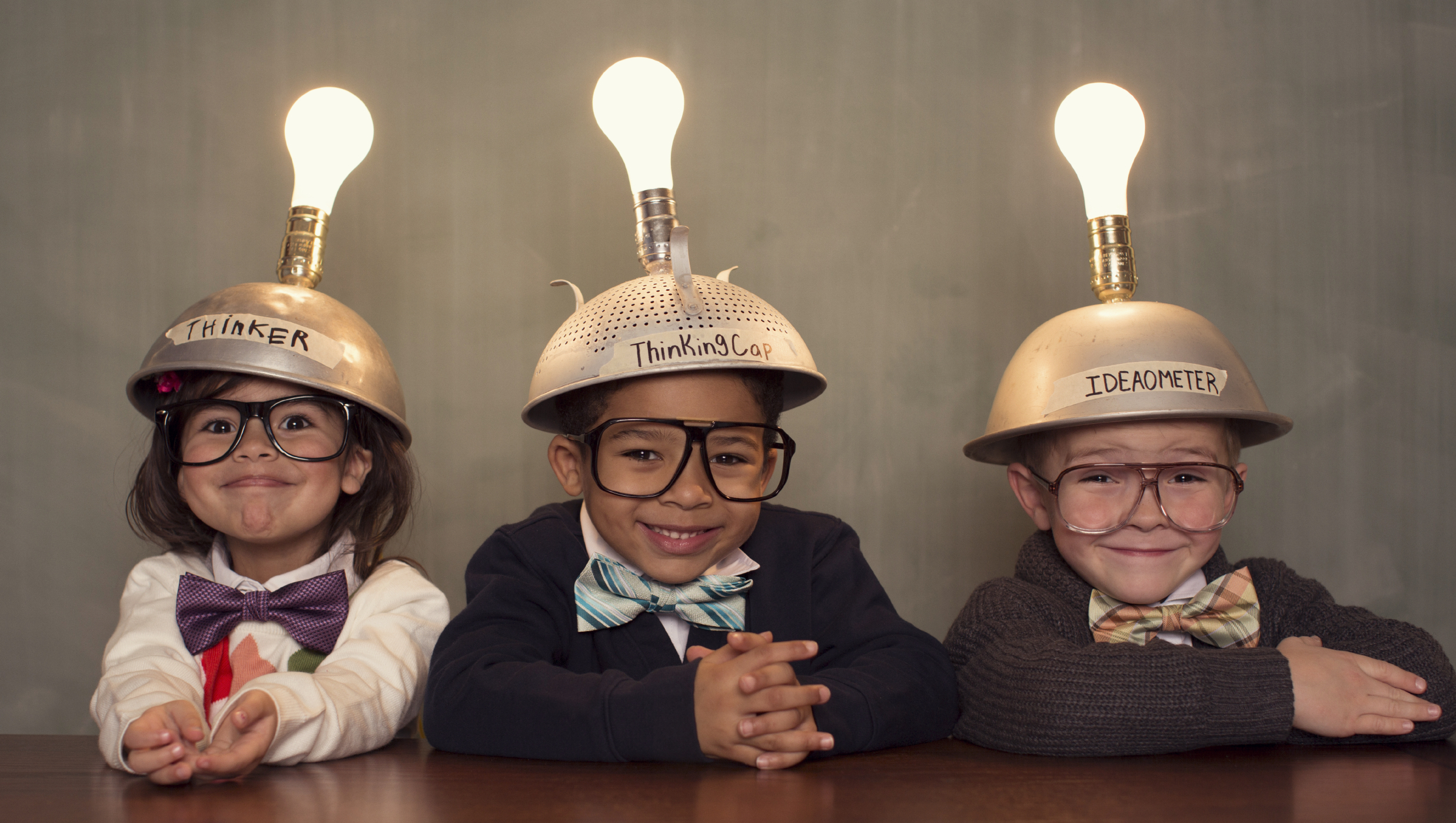 WHAT IS DIRECT PRIMARY CARE?
As explained by the Direct Primary Care Coalition, "The defining element of Direct Primary Care is an enduring and trusting relationship between a patient and his or her primary care provider.  In Direct Primary Care, unwanted fee-for-service incentives are replaced with a simple flat monthly fee.  This empowers the doctor-patient relationship and is the key to achieving superior health outcomes, lower costs and an enhanced patient experience."  
To read more, click the image of each publication below to open the full-length article.
"The idea is deceptively simple: Pay frontline doctors a fixed monthly fee directly instead of through the byzantine insurance bureaucracy. Make the patient, rather than the paperwork, the focus of the doctor's day. The result will be happier doctors, healthier patients and a striking reduction in wasted expense." David Von Drehle, "Medicine Is About to Get Personal," Time, Dec 2014
"Harried by busy schedules and paid on a piecework model, many doctors rush from visit to visit, avoid phone calls and emails that don't generate payments, and often fail to address the complex social issues that hamper people's health.  This misalignment of financial incentives is a huge problem for patients, who often can't get the care they need."  Direct Primary Care offers a better way. Margot Sanger-Katx, "Company Thinks It Has Answer for Lower Health Costs: Customer Service," New York Times, March 27, 2015
"There is a lot to learn from  organizations demonstrating the
Triple Aim
(lower costs, improved outcomes, better consumer experience). I've yet to see any model that more consistently delivers on the Triple Aim than Direct Primary Care." Dave Chase, "Health Plan Rorschach Test: Direct Primary Care," 
Forbes
, July 2013
BLUE RIDGE FAMILY PRACTICE IN THE NEWS
"The individual reasons are varied, but the reason that DPC is different can be summed up in one word: time. In the DPC model, I have time to schedule longer visits, see patients with urgent concerns the same day, start appointments on time, look at the patient instead of the computer, answer the office phone myself, give my cell phone number to all patients, call patients to check on them, and make home visits.  This is the kind of family doctor I always wanted to be." Maura McLaughlin, "Modern Medicine Delivered the Old-Fashioned Way," Crozet Gazette, Jun 2016
"Similar to concierge medicine for the rich, direct primary care can appeal to middle and low-income patients who struggle with high deductibles or can't afford insurance at all. McLaughlin charges $60 a month for people over 31, $30 for 30 and under and $15 for kids whose parents are enrolled. The change from typical primary care has been "wonderful," McLaughlin said: She can focus on fewer patients, spend more time with each one, and worry less about dealing with insurance companies. Other doctors are taking notice, she says, including young ones, who might otherwise avoid going into primary care." Alan Suderman, "Virginia health care: Pay by the month, get unlimited visits," AP, May 2016
"Primary care is actually the center-post upon which healthcare rides. And when it is not there, health care gets more expensive and more dangerous," said Bliss. Doctor Maura McLaughlin of Blue Ridge Family Practice says this idea appeals to doctors-in-training, as a shortage of primary care physicians looms." Physicians want to be able to provide this model of care and patients want to be able to have access to high quality primary care to at an affordable cost," said McLaughlin." "Virginia Lawmakers Discuss Direct Primary Care Bill," NBC 29, Jan 2017
" . . . [D]octors in this country are doing something new.  Tired of the expense and time required to process insurance claims, they're charging patients a modest monthly fee and bypassing insurance entirely.  This model is called direct primary care. . . McLaughlin delights in doing all the jobs of a medical office, even answering the phone. 'To be able to just answer the phone and talk to the patient and then get them in quickly if they need to get seen or sometimes be able to give some suggestions over the phone really is helpful for the patient, and I enjoy it as well.' " Sandy Hausman, "Healthcare Without the Middleman: The Ups and Downs of Direct Primary Care," Virginia Public Radio, Feb 2017
"More doctors are choosing to not accept insurance and instead charge monthly fees. It's called Direct Primary Care and many patients, like Chuck Gulat, have already made the switch. The Charlottesville resident said he is no longer rushed when he sees his primary care doctor. He comes as often as he wants and doesn't need insurance to pay for it. . . For Gulat, having the membership has made all the difference. 'Hands down, it's made me physically healthier, and financially healthier,' he told CBS News. He's now saving about $1,300 a year." More doctors embracing Direct Primary Care," CBS News Wire, Nov 2017
Maura McLaughlin still remembers the day in January 2015 she heard about a revolutionary way to practice medicine—like doctors used to do decades ago. Now she spends as much time as she needs with patients, who can come see her as often as they like at a reasonable cost. A key component: She doesn't take health insurance at her two-year-old medical practice in Crozet. The model is called direct primary care, and it's spreading across the country. . . For the solo practitioner, there's been no looking back. 'This model of care,' she says, 'allows me to be the kind of family doctor I always wanted to be.' " Lisa Provence, "Doctors ditch health insurance," Cville weekly, Nov 2017
As the costs of doctor's visits, prescription medications and surgeries rise and the number of insured individuals with high-deductible plans increases, more and more health care providers in the Charlottesville area are trying to increase options and lower the costs of care. "This model lets people have a monthly fee they can budget in, and then they have care when they need it," McLaughlin said. She still recommends that patients have insurance for emergencies, but if a patient has a high-deductible plan, where a regular doctor's visit can cost anywhere from $50 to $250, McLaughlin's monthly fee is pretty attractive. And because she doesn't spend time billing insurance companies, McLaughlin feels less pressure to see patients on a rapid schedule, has fewer overhead costs and can offer more personalized care." Ruth Serven, "As health care costs rise, Charlottesville-area practitioners test new options," The Daily Progress, Dec 2017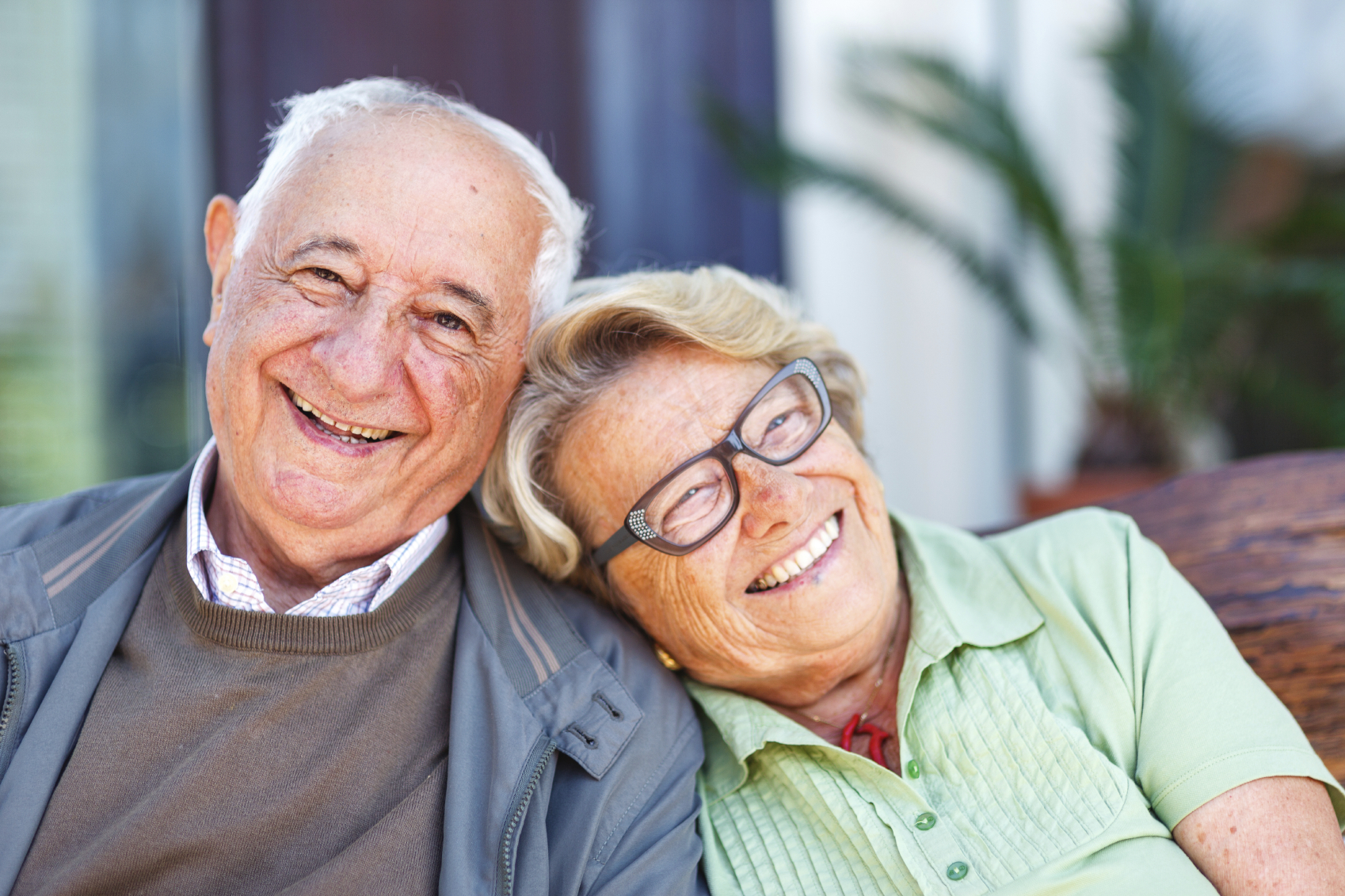 FREQUENTLY ASKED QUESTIONS
Do you accept patients with Medicare / Medicaid / private insurance / no insurance?
Yes, we accept patients with Medicare and Medicaid, and patients with all other forms of insurance, and patients with no insurance. We do not bill any insurance.  You can still use your insurance for any labs, imaging, specialty referrals, surgeries, or hospitalizations that you may need.
What type of insurance plans pair well with Blue Ridge Family Practice / Direct Primary Care?
If you have a high-deductible insurance plan, as 25% of Americans now do, this pairs very well with a Direct Primary Care membership. A high-deductible insurance plan with a Health Savings Account (such as UVA Basic Health) works very well, as money placed in the Health Savings Account grows tax-free, and if unused within the year, rolls over from year to year and can be used to pay for medical expenses in the future. Many patients find that healthcare sharing groups, such as Liberty Healthshare, Medi-Share, Christian Healthcare Ministries, and Samaritan Ministries, also pair very well with membership in Blue Ridge Family Practice. If you have Medicare, Medicaid, or private medical insurance, you may find that the additional service, availability, and quality of care that you receive through Blue Ridge Family Practice is well worth the membership fee.
How do the UVA medical insurance plans work with Blue Ridge Family Practice / Direct Primary Care?
If you or your family currently have health insurance through UVA, you have several options for medical insurance. If you pair the UVA Basic Health plan (a high-deductible plan) with a Blue Ridge Family Practice membership, you may be able to enjoy all of the benefits of membership in our clinic, and at the same time, save money! How is this possible? UVA currently offers three different medical insurance plans-Choice, Value, and Basic Health. Every year, in October, you are given the option of switching to a different plan.  The pricing for 2016 shows that pricing for the UVA insurance plans for a single employee, Basic Health is $19/month, Value Health is $51/month, and Choice Health is $90/month. So, if you switch from Choice Health (which in the past, most employees have been enrolled in) to Basic Health, you will save $71/month, which more than covers the cost of your monthly membership fee for Blue Ridge Family Practice. And, if you are a salaried employee, in the Basic Health plan only, UVA will deposit $1,000 into your Health Savings Account (HSA).  For 2016, UVA will also deposit an additional $40/month into your HSA if you complete the Health Assessment and Hoo's Well Fitness Challenge. That would give you a total of $1480 a year in your HSA that you can use to pay for any non-primary care medical costs that you might have (remember that the cost of all primary care visits to our office will already be covered by your $60/month membership to Blue Ridge Family Practice). If you don't use the money in your HSA this year, it carries over from year to year, grows tax-free, and is yours to keep if you leave UVA. If you have your spouse, children, or whole family on your plan, the price differences can be even more dramatic.  We are happy to discuss with you in detail any questions you may have regarding these options, and also encourage you to discuss your options with Human Resources and/or your own financial advisor.  
Do I still need insurance?
We recommend that all our patients have insurance, in case of an unforeseen medical event such as a surgery or hospitalization. Often, patients are able to purchase or choose an insurance plan that is less expensive (such as a high-deductible plan) and pair it with a Direct Primary Care membership.  Other patients are choosing healthcare sharing groups, such as Liberty Healthshare, Medi-Share, Christian Healthcare Ministries, and Samaritan Ministries, to manage their health expenses. Please contact us if you have any questions about how these might work for you.
Can you help with the cost of lab testing?
When you have high-deductible insurance (or no insurance) and are essentially paying an insurance-inflated cost of lab testing, the costs can add up quickly. Blue Ridge Family Practice is proud to be able to offer our members significantly reduced pricing for lab testing for those who wish to pay directly for their labs. Members may choose whether to use this pricing or have the lab submit a bill to their insurance.  For members who wish to use their insurance for labs, Blue Ridge Family Practice will send the insurance information to the lab for them. Example list of common tests, current as of March 1, 2016, is shown below.  The full price list is available to our members at the time of lab testing in clinic.  Out-of-pocket costs are estimates for a patient without insurance as reported by a local lab as of March 1, 2016.
| | | | |
| --- | --- | --- | --- |
| Test | BRFP pricing | Out-of-pocket cost | Savings |
| Comprehensive Metabolic Panel (liver, kidneys, sugar, electrolytes) | $9.00 | $318.00 | $309.00 |
| Lipid Panel (cholesterol) | $8.00 | $188.00 | $180.00 |
| Hemoglobin A1c (3 month blood sugar average) | $9.50 | $131.00 | $121.50 |
| CBC with differential (complete blood count) | $8.50 | $114.00 | $105.50 |
| TSH (thyroid stimulating hormone) | $9.50 | $184.00 | $174.50 |
Can you help with medication costs?
You can use your current insurance to help cover your prescription costs, just as you always have. Believe it or not, some medications will actually cost you less if pay the cash price instead of billing them through your insurance. At Blue Ridge Family Practice, we are very conscious of the potential expense of medications. We keep a binder in clinic with medication costs at many of the local pharmacies so that we can help you find the appropriate medication at most affordable price. Practice Fusion, our Electronic Medical Record, will also print coupons for medications that can help to save you money. Patients with difficulty affording medications often can benefit from
prescription assistance programs
as well.
Can you help with imaging costs?
Yes! Pricing for imaging such as xray, CT, or MRI can vary widely, even within central Virginia. Imaging centers, before giving you pricing information, typically require specific test codes and also specific diagnoses codes–codes that individual patients do not typically know, which makes it very challenging for an individual to find out this information. Physician's offices can find these codes, but typically do not have the time to be able to offer this. We offer this service as part of membership in our practice. We can help you to find the least expensive options available locally, whether you are using insurance or paying cash. If imaging is needed, this can save you a significant amount of money. We priced a chest CT for a patient in 2016 at four different imaging centers, and the pricing ranged from $495 to $2500, for the exact same test with the exact same codes!
What if I need specialist care?
You can use any insurance you have for specialist care.  If specialist care is needed, Dr. McLaughlin will discuss options with you, and refer you to a specialist that best meets your individual needs, taking financial concerns into account as well. If you have insurance that you wish to use when seeing the specialist, Dr. McLaughlin will pass that information along when placing the referral, and the specialist's office will bill your insurance for the visit.  The specialist's office will then send Dr. McLaughlin recommendations from your visit, and Dr. McLaughlin can speak on the phone with the specialist when needed with any questions or concerns that arise.
If I need to be admitted to the hospital, where do I go?
You can be admitted to whichever hospital best suits your individual needs, which you can discuss with your physician. All of the local hospitals now have hospitalists, physicians who have expertise in managing hospitalized patients and are readily available throughout your hospital stay, who will care for you during your hospital stay.  During your hospital stay, Dr. McLaughlin can contact your hospitalist to discuss your case as needed.  Dr. McLaughlin also makes hospital visits, clinic schedule permitting, to visit her patients in the hospital, at no additional cost.
What if I want to be a patient at Blue Ridge Family Practice, but cannot afford the monthly fee?
We are strongly committed to finding ways to make this model affordable for all. While we have tried very hard to price this at a level that is affordable, less than the price of an average cell phone bill, we recognize that this may be more than some people are able to pay. If you are interested in becoming a patient, but cannot afford the standard fee, please call us to discuss your situation. We hope to be able to fund some reduced-price memberships in the very near future, and we would be happy to place you on a waiting list for this.
Can I give a Blue Ridge Family Practice membership to someone else?
Yes, you can! You may gift a membership to either a specific person, or to support someone on our waiting list who is not able to pay the full membership fee. You can choose if you would like your gift to be recognized by name or anonymous. If you are interested and able to help, we would love to discuss this with you.
Can local businesses work with Blue Ridge Family practice to provide healthcare for their employees?
Across the country, many businesses, large and small, are working with Direct Primary Care Clinics to save money while providing high-quality care to their employees. In Washington state, the Direct Primary Care group Qliance, who works with Expedia, Comcast, and the Seattle Firefighters' Union, has demonstrated a 20% decrease in medical claims, along with an increase in patient satisfaction. These savings are a big deal, as most businesses are simply hoping to "bend the cost curve" with medical insurance (in other words, to stop medical insurance costs from increasing quite so quickly each year). Rather than "bending the cost curve," this model chops it off, actually decreasing costs. We believe this model is enormously promising, and we are very interested in working with local businesses to help provide excellent healthcare to their employees, at an affordable cost. Please contact us if you are interested in learning more.
Blue Ridge Family Practice
325 Four Leaf Lane, Suite 11 A
Charlottesville, VA 22903
phone: (434) 409-3637
We are located in the Shoppes at Clover Lawn, on Route 250 in the Crozet area, directly across from Blue Ridge Builders Supply and Harris Teeter. We are in the same building as the UVA Community Credit Union. Drive around to the BACK of the building to park near our entrance. We have handicapped parking spaces available there. Enter through the door with the green awning. As soon as you enter the building, you can take either the stairs or the elevator up to the second floor. Blue Ridge Family Practice will be the first office door that you see.
FEES & SERVICES
Fees:
Ages 0-17 years: $30/month, discounted to $15/month if enrolled with a parent
Ages 18 years and up: $60/month, discounted to $40/month for age 18-25 enrolled with a parent
It's that simple!  No more confusing medical bills or wondering how much you will be charged for each visit. Being part of the practice grants you access to all of the services below.
Services included:
Visits to Blue Ridge Family Practice for care of chronic conditions and acute illness
Access to our reduced pricing for labs, with prices for common labs that are less than 1/10th the cost of labs done in an insurance-based office setting.
Extended visit times of 30 and 60 minutes, with appointments that start and end on time
Preventive care, including adult health maintenance visits, well child checks, and school physicals
Gynecologic care, including pap smears
Office procedures, such as stitches or skin glue, and shoulder, knee, and hip bursa injections, for cost of the supplies ($30)
Access to your own physician when you have an urgent question or concern
When needed for urgent medical concerns, be seen in the office that day or the next business day
Treatment over the phone when medically appropriate
Secure electronic communication with your physician via the patient portal
Home or workplace visits are available.  Fees of $100 for 5 mile driving distance from our office, plus $5/mile for each additional mile apply.  Home or workplace visits are generally limited to a 30 miles radius from clinic.
CONTACT US
email: info@blueridgefamilypractice.org
phone: 434.409.3637
fax: 434.333.7095
325 Four Leaf Lane, Suite 11 A, Charlottesville, VA 22903
Conveniently located in the Crozet area on Route 250, across from Blue Ridge Builders Supply and Harris Teeter
SCHEDULE AN APPOINTMENT
NEW PATIENTS:  There is currently a WAIT LIST for those interested in joining Blue Ridge Family Practice. If you are interested in being placed on the wait list, please email your name, date of birth, email address, and phone number to info@blueridgefamilypractice.org
If there are other family members who are interested in joining the practice, please include their names and dates of birth as well.
As spots in the practice open up, we will contact you to discuss enrollment. If you are interested in a no-charge 30 minute visit with Dr. McLaughlin to meet her and see the practice prior to joining, you are welcome to schedule that at that time. As we cannot be certain how quickly space in the practice will become available, we recommend that you maintain or establish care with another primary care physician of your choice while on the wait list, so that you are able to receive any needed medical care.
Blue Ridge Family Practice does not provide opioid (narcotic) medications for chronic pain, and does not provide stimulant medications for ADD/ADHD or other conditions.  We can work with our patients to find an appropriate specialist for management of these medications if needed.
ESTABLISHED PATIENTS:  Online appointment scheduling is available for our established patients. You may use this scheduler to request an appointment two or more business days in advance. For same or next-day appointments, or for home visits, please call us directly at 434-409-3637 rather than scheduling online. When scheduling online or calling, please include a detailed description of any current symptoms and any concerns that you wish to cover during this appointment. This will help us to allow for an appropriate amount of time for your appointment. Your appointment request will be reviewed within 24 hours, and you will receive either an email or a phone call to confirm the time or change it if needed. If you have not heard from us within 24 hours, please call to be sure that your request got through. We look forward to seeing you soon!